Investing in a property is a tough decision, and once you make up our mind for the same, it is certain that you want the best. For businessmen starting their own business, one option is to opt for retail spaces for sale or opt for a retail space for lease. However, renting is always a better option. When you look around, you will find various retail spaces for rent, and this is when people tend to get confused. In this confusion, everything looks the same and narrowing down the options becomes a tedious task. Always make sure that before you sign any agreement, you are sure of the choice you have made. To make your work a little easy, we bring to you ways in which you should proceed while searching for a retail commercial property.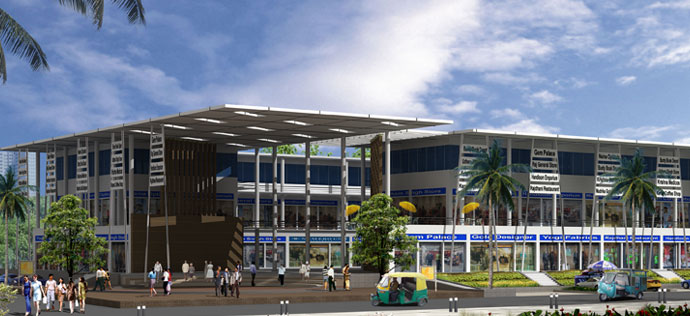 Step 1: Never take a hasty decision. You will have a number of options around you, so make sure you explore all the options before choosing a commercial space. Choose a location near the malls or plazas or choose a space that offers ample of parking space. Which place is offering you what can only be known once you have a look at all the options available.
Step 2: Never go out of your budget. While calculating the budget also include the hidden costs and the cost of insurance. This will give you an idea of the monthly expenditure you will have to bear. Most of the times, people miss out on calculating the hidden costs, which later on becomes extremely heavy on the pockets.
Step 3: Once you have narrowed down a few choices, do not go only by the outer appearance of the building, instead do a walk-through. Check the interiors and talk to the landlord to get all the necessary information about the rental scheme. Also discuss the tenure of the rental and clear out any other doubts that you have in your mind related to the property.
Step 4: When you have finally made your choice, check the rental agreement. This is the only time when you can negotiate, so make full use of the situation. Make sure that when you negotiate, you discuss about the monthly rental, security deposit, availability of parking space and decide on a date when you can move in. If all the above parameters are within your reach and expectation, you can move a step ahead.
Step 5: Always make sure that you read the lease before signing it. If you are not fully aware of any of the legal terms mentioned in the agreement, do not let it go. Take the agreement to your real estate lawyer, understand what exactly is written in the agreement and only then sign it.
If you move step by step in your search, chances are that you will make less mistakes and find exactly the kind of property that you have been looking for.