Ambala is a city that is divided into two sub-areas namely, Ambala City and Ambala Cantonment, which are approximately 3 kms away from each other. The city is also popularly known as the Twin City. A common tourist destination, Ambala is also famous for its cloth market.
Besides being significant for tourists, Ambala has considerable scope for real estate business. Here are some good reasons to invest in properties in Ambala.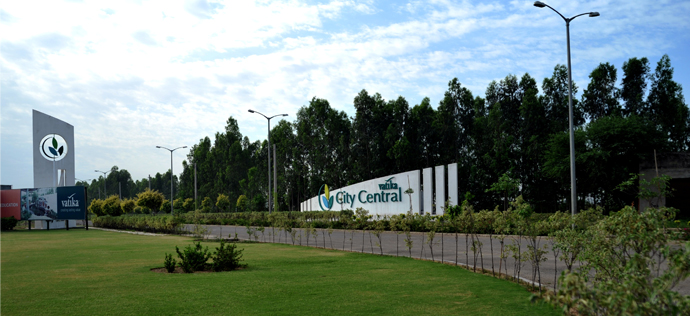 Favorable for education: Ambala is an apt city for those parents who want their children to study in the best institutions. It houses some of the highly reputed schools affiliated to educational boards like CBSE and ICSE. The city also has a number of good colleges affiliated to prestigious universities like Kurukshetra and MM University. These provide numerous courses such as engineering, management, and arts and sciences. Since more and more people are thinking of moving to the city, there will certainly be a need for more housing options – this undoubtedly is creating a good opportunity for the real estate builders.
Connectivity to major cities: Shimla, Chandigarh, Delhi and Amritsar, which are the major cities in North India, are connected to Ambala. It is a major interchange spot for the people traveling to neighboring cities. Ambala is linked to Delhi through the National Highway NH1. Plots in Ambala located near this highway can be profitable for real estate business.
Real estate in Ambala has brought considerable profit to the investors. Here is an overview of some of the residential projects in the city.
Luxury Villas: Many residential properties in Ambala are being utilized for the construction of luxury villas. These villas have plenty of space. The basic amenities include continuous supply of water and electricity along with 24-hour power backup. Separate spaces have been allocated for garden, parking lot and playground. The security system is highly efficient. Alarms have been installed as a measure against unauthorized entry.
Townships: A mix of plots, bungalows, retail and commercial spaces forms a township. The facilities offered at a township include landscape gardens, convenience shopping, community centers, track for walking and jogging, underground water supply, milk booth, visitors parking, retail area, play school, primary school, nursery school, high school, and a central park, just to name a few.