Jaipur is now known to be a strong alternative to places like Gurgaon and Noida, when it comes to real estate. Real estate in Jaipur has achieved tremendous success in the real estate sector due to its state-of-the-art infrastructure, development in the field of education and tourism industry. Besides, the city has generated several job opportunities, which is one of the main reasons why people from various parts of the county are willing to move and settle down in this city.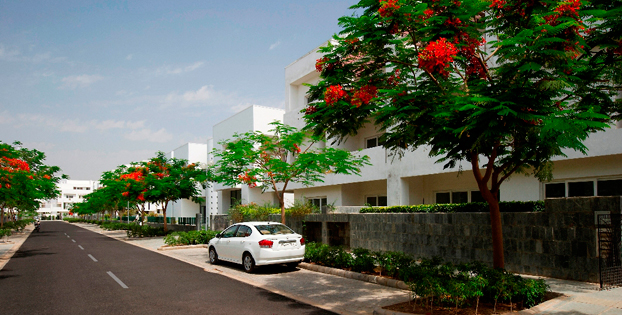 Investing in Jaipur's real estate provides you good return on investment due to their various attractive features. Today, buying a plot at Jaipur Expressway can provide you great dividends in the future. Likewise, ready to move in house or flat can also be a good option for you, if you are planning to invest in the real sector of Jaipur. Most importantly, you can avail these flats and apartments at extremely economical rates.
Lets have a look at the benefits of owning a ready to move in flat in Jaipur.
Meticulous design and luxurious living- These flats are a perfect blend of meticulous design and luxurious living. It provides you an option to enjoy superior lifestyle that comprises of top-notched features and amenities at very affordable rates. Besides, these flats are available in varied sizes so that you have the opportunity to choose as per your feasibility. Aesthetically designed, these flats are a great treat to own. What makes these flats highly attractive is their reasonable pricing coupled with luxurious lifestyle.
Connectivity and lush surrounding- Proper connectivity with lush green surroundings make these flats a highly sought-after property investment option for various investors. Buying a flat in Jaipur provides you an opportunity to enjoy clean environment, world-class infrastructure and close proximity to Delhi. Moreover, Jaipur is well-connected via roadways, airways and railways. Due to these factors, these properties in Jaipur have become highly popular among many buyers and investors.
Fully Equipped with All the Basic Amenities- Ready to move in flats in Jaipur are facilitated with the basic amenities that are required for a comfortable and a luxurious living. You will get uninterrupted power supply and water flow round the clock. The interiors of these flats are designed by expert interior designers of the country using high-quality material and components. Apart from this, these flats are under security surveillance that ensure the safety and security of the residents.