Today, people are more inclined in the direction of establishing a business, rather than taking up 9 to 5 job. Nevertheless, starting up a business needs loads of attention and the first thing to look out for is a perfect office space at a reasonable cost. So, if you are planning to start-up a business, fret not. Now you can get a low budget and good office space. Faridabad is one of the most sought after cities where one can easily get good commercial properties. Currently, various builders are coming up with some of the ideal commercial projects in Faridabad, which you can invest in or take on rent as per the budget and necessity.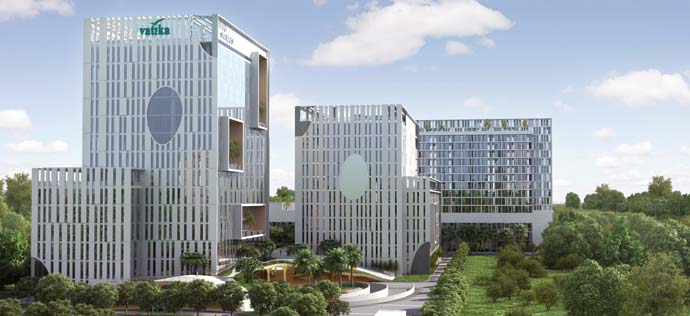 Today, for various companies, be it a travel firm, online shopping websites, or F&B, Faridabad has become the first choice. The biggest advantage to start a business in Faridabad is that it is a part of NCR and located near to country capital. Moreover, commuting from the city is also easy as both international and domestic airports are located within 25 kms of the area.
Apart from the easy commuting, Faridabad also has a high-grade education system. Some of the most reputed graduation as well as post-graduation colleges are located in the city. Therefore, the problem of hiring youngsters in the company will not arise. You can look for good employees via college placements.
Besides, this city being one of the best, the office spaces in Faridabad are also well-planned and maintained. The offices are perfectly furnished with proper utilization of space. Separate cubicles, meeting room, conference room and pantry are there to make work easy for the employees. Moreover, 24X7 power backup and centralized air conditioning are available for their convenience.
Other facilities include bank ATMs, hospitals and clinics, high-end restaurants and cafes in the vicinity of the office spaces.
Apart from Faridabad, builders are coming up with various residential and office spaces on Mathura road. Moreover, builders are bringing some of the best residential and commercial developments on the plots in Sector 23, Ambala City.
So, if you are looking for office space for your start-up, apart from Faridabad, you must check out Mathura and Ambala city.