In the recent years, Gurgaon has undergone a great phase of development in the real estate sector. The new Gurgaon is set up recently which consists of the main housing and commercial estate.
The major building groups are setting up in new Gurgaon because of its high class facilities and technology. Thousands of people work in these companies and they reside near their workplace only. People are getting attracted from all over the country towards Gurgaon. This is leading to increase in the residential estate of the city. To accommodate the increasing population, new groups are investing in this sector. Real estate groups like Vatika are trying to solve this problem by building various residential societies.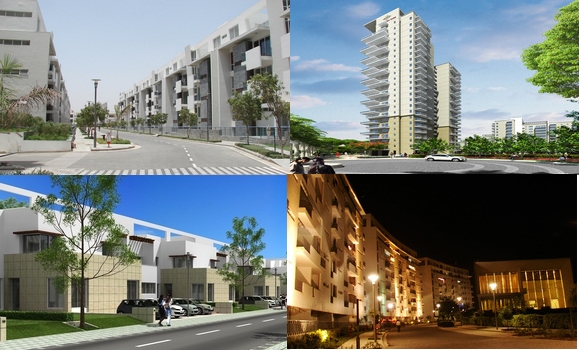 The houses in Gurgaon are available in all  budgets from the expensive villas to small one room sets. There are a lot of residential societies in Gurgaon which provide high end facilities like power backup, full water supply, gym and swimming pool. These residential societies usually provide 3BHK and 4BHK apartments on sale or on lease. These residential societies are considered the best because they provide every basic facility which is required by the people. Besides this, these societies also provide penthouses for the customers who want more space and have a hefty budget.
Apart from these, the real estate groups are providing with high-rise as well as low-rise buildings to suit the preferences of various people. Villas and bungalows are getting famous day by day in Gurgaon because of the large space and comfort they provide. The facilities provided make Gurgaon a dream city for all the Indians. With the world class housing facility and choice of location, people working in multinational companies and other businessman are easily getting attracted to these residential areas. Gurgaon is turning from an IT center into a residency hub. The famous markets and shopping complex adds to the beauty and accessibility. Also, its location near to the airport acts as an added benefit.
Housing facility in Gurgaon is seeing a great height of development. The residencies which are under construction are providing an option of online booking to the customers. More and more people are opting for these houses in Gurgaon. These Gurgaon homes are well-developed and a preferred choice   among many. Buying a property in Gurgaon right now is definitely a wise future investment. Better homes, better lifestyle and better standard of living – all this can be yours!