Known for its fast paced growth and development, Gurgaon has attracted people from all over India. The industrial development in this region has opened many employment opportunities, which in turn have caused many people to move to this city. Moreover, the real estate sector has been consistently progressing due to the establishment of luxurious residential areas.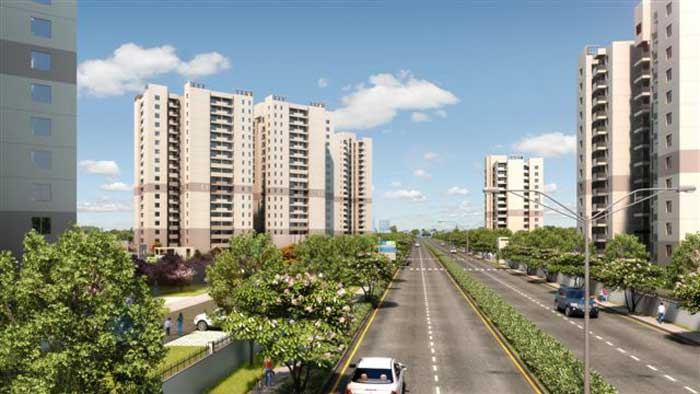 The new residential projects in Gurgaon have added to the excellent infrastructure of the city. From independent houses to luxury apartments, each residential project in Gurgaon has attracted a lot of attention. For many people, buying a home in Gurgaon today is not only a matter of prestige but also a necessity. The real estate agencies play a major role in this aspect. With the help of these agencies, people are able to find the right house or apartment. The builders in Gurgaon make maximum efforts to keep the property investors satisfied with their projects.
A lot of factors have contributed to the success of the residential projects in Gurgaon.
Abundance of space: Space is an important concern while choosing a place to live in. As for the residential areas in Gurgaon, both independent houses and apartments have plenty of space. The rooms, kitchen, bathroom, dining room etc are highly spacious. The residents can keep their belongings and also move around the house easily.
Excellent connectivity: The residential areas in Gurgaon have been strategically located, and thus traveling to the nearby areas is not a problem.
High level of security: Independent houses, villas as well as apartments in Gurgaon are safe and secure. The residents are provided access cards and any of the visitors entering the premises are thoroughly checked by the security guards before they are allowed to enter the premises.
Stable electricity and water supply: Residential areas in Gurgaon are connected to reliable power grids which ensure a continuous supply of electricity. Along with that, 24 hours power backup and water supply is also provided to the residents.
Easy availability of home loans: Buying an independent house, a villa or a luxury apartment in Gurgaon is not an easy task especially for the middle-class people. Home loans are the only option available for these people. To help them, the banks can offer a loan of up to Rs 2 crores, provided the concerned person has a stable source of income.