Delhi-NCR is the most preferred investment destination especially for the real estate buyers and sellers. And even if you are looking forward to invest in a property near Delhi, Faridabad can definitely be included in your list of locations. Faridabad is making its position in the real estate market as it offers high return on investment, better pricing and safe environment. Moreover, Faridabad has speedily developing infrastructure, improved connectivity with Delhi and other near-by areas, and world-class projects. You can easily find different and appropriate office space in Faridabad. Besides Faridabad, plots in Ambala and Gurgaon are also blooming at a good speed. Below are some reasons of why Haryana and especially Faridabad and Ambala are coming up with excellent real estate opportunities.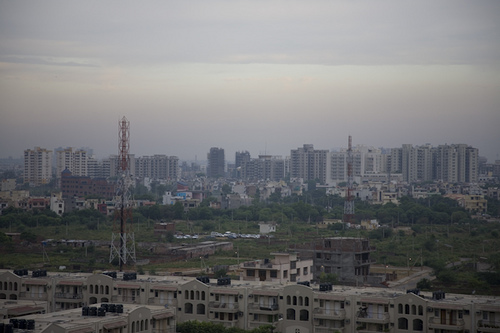 State-of-the-art Infrastructure: From state-of-the-art infrastructure to improved connectivity with Delhi, Haryana has become one of the fastest developing states of the country. Haryana government is planning to construct various expressways and National Highways to connect the state with other bigger states. Moreover, large multinationals and corporate firms are establishing their root here and since last few decades it has become more prominent. Apart from these, government is bringing world-class educational facilities with various schools and UGC approved colleges. Even in entertainment sector cities like Faridabad, Ambala and Gurgaon has topped the chart with some big hotels, restaurants and shopping malls.
Money-spinning Job Opportunities: With so many MNCs establishing in the state, youngsters can easily find money-spinning job opportunities. More and more BPOs, IT companies, and media companies are coming up with their branches in the state. Today, more than 500 companies are in the state for the young professionals and graduates.
Connectivity: Faridabad is connected to Delhi via metro and Ambala via buses and trains; whereas Gurgaon will soon be connected with Faridabad by monorail. This will increase the value of properties in different areas. Demand for both commercial and residential properties will touch its peak high.
You can also find best plots in Ambala in different sectors, and popular being the plots in sector 23. Ambala city is developing rapidly with some of the world-class residential and commercial properties.