Due to the advent of real estate developers in Gurgaon, commercial space in the city has experienced the taste of success quite fast. Today, most of the malls and retail outlets are superbly designed and are equipped with latest technologies. From the country's largest mall to the retail properties, real estate in Gurgaon, India is booming at a rapid pace. BPO, IT companies, hospitality industry, automobile industry and even pharmaceutical industries are acquiring space in the city. Owing the big and small companies, today Gurgaon has become one of the most renowned commercial hubs.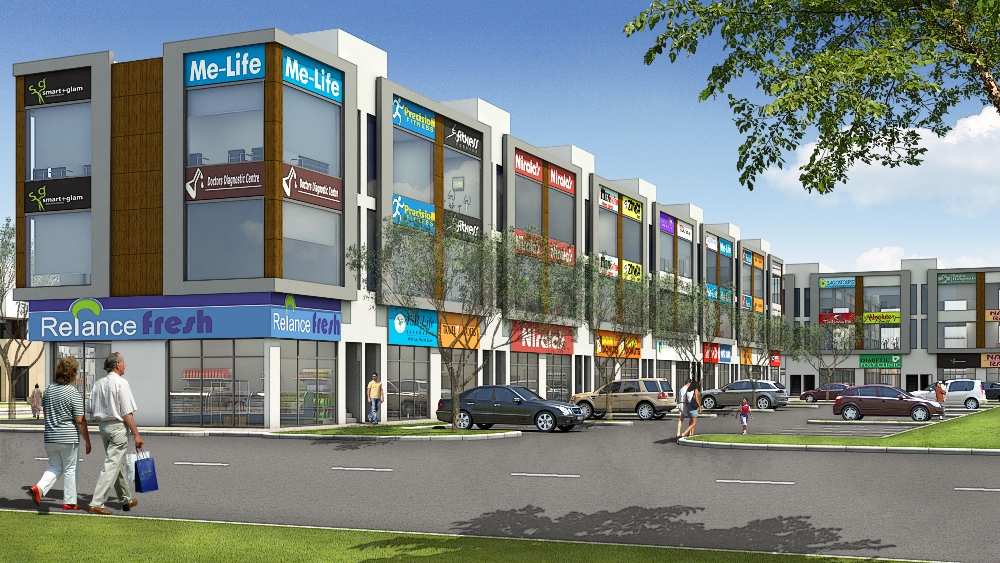 In order to reflect the nature of product and company, the retail space is very well maintained. If you are planning to buy or avail retail space for lease, it is very essential to keep the designing beforehand. Also, before finalising the space check the interior and location.
Retail commercial property in Gurgaon is constructed keeping factors like contemporary architecture, perfect planning and use of world-class material in mind. Moreover, these retail spaces for sale are constructed with only environmental friendly and harmless material. These spaces are constructed with ingenious designs, along with intelligent use of spaces and modern architecture. The spaces have separate rooms for meetings, conferences, trainings and also lunch. While choosing a retail space, make sure all the basic amenities like effective communication system, proper internet and mobile signal and uninterrupted Wi-Fi, power and water connections are available.
If you are not willing to buy the space, you can take the office space on lease. The office spaces available are quite reasonable with all the facilities available. The state-of-the-art communication system, banks and ATMs, restaurants and all necessary facilities are available near to all these offices. Moreover, these commercial properties are surrounded with lush green landscapes and have a proper transport mode available. In close proximity, you will get airport, national highways connected to major city, trucks, buses and autos for commuting of goods. For the employees and clients, there is an adequate parking space and safety in order to protect them even in wee hours.
Consequently, Gurgaon has become one of the highly preferred commercial hubs for the start-ups as well as established companies.