Easy mode of transport and communication is one of the main factors to consider when you decide to purchase a property. Jaipur has become one of the prime destinations for property investment recently due to various reasons. It is the fastest developing city in the country, it has a lovely landscape with good roads, it is clean and unpolluted, a capital city, a hub for hotels and resorts, a centre for business and so on. However, there is another reason for its growing popularity in property investment. This is because of the Metro.
Real estate developers feel that Jaipur is going to change with the advent of the metro. The Metro network project has been announced and it will be connecting several parts of the city. The trial run was conducted in 2013. By 2017, the Metro will be functional for the general public. With the announcement of the project itself, there was a rise in the demand for Jaipur Residential Properties. No doubt, after the completion, the property prices will rise more. So now is the best time to Buy Property in Jaipur.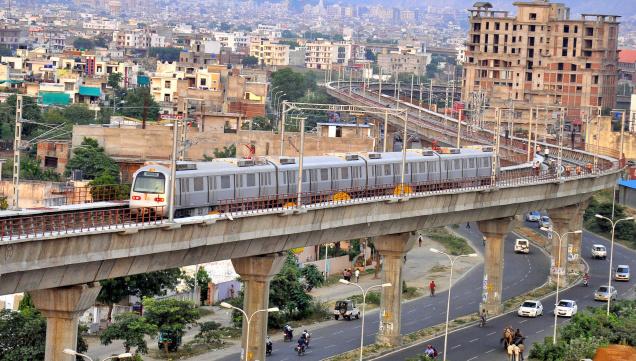 The phase 1 of metro will be connecting some of the most well developed areas in Jaipur like Mansarovar, Vivek Vihar, Shyam Nagar, New Aatish Market, Civil Lines, Railway Station, Ram Nagar, Sindhi Camp. These areas are considered to be very expensive locations. Most middle class people cannot afford to buy Houses in Jaipur in these locations. But, the Metro will also be functional in other areas in the outskirts and suburban of Jaipur. These areas which were initially not accessible, will receive its connectivity to the main city via the Metro. So homes in Jaipur in the outskirts are a good option for investment now. The property rates in these areas are quite low presently.
Once the Metro becomes functional, it will be a great help for the commuters and their travelling time will considerably reduce. No doubt, the property rates in Jaipur is considerable cheaper now. More and more real estate developers like as Vatika Group are coming up with new projects in this city. The Metro network in the coming three years will definitely make Jaipur have an edge over the expensive Delhi NCR market when it comes to investment in real estate sector. So if you want to invest, this is the right time.