Jaipur has become one of the most popular investment hubs of the country after Gurgaon, Noida and other metro cities. One of the fastest growing areas of this city is the Jaipur Ajmer Highway, for which the demand for property is increasing in Jaipur. This highway stretch connecting Delhi, Jaipur, and Ajmer has become a hot spot for real estate.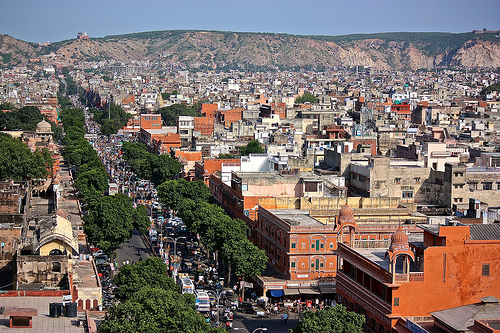 Reasons to Invest in Jaipur Highway
One of the main reasons for its growing popularity is that the areas near the highway offer easy connectivity and accessibility. The highway area, though slightly in the outskirts of the main city, has been witnessing hectic development activities all the year round. The highway is strategically located close to some of the posh locations of Jaipur like as Chitrakoot, Vaishali Nagar, and Panchsheel.
The locations near the highway are also the target spots for proper development. Prominent real estate developers have announced a number of projects in the Jaipur-Ajmer Highway. If you want to purchase an apartment in Jaipur Highway or an independent house in Jaipur, this is the right time as the property rates are reasonably low as of now.
Jaipur is strategically located near to Gurgaon, Delhi and Ajmer. This is the main drive of people to invest in real estate.
The Jaipur-Ajmer expressway has led to the emergence of Peripheral Business Districts (PBD), which is gaining wide acceptance among investors, buyers, and end-users recently.
This is a six-lane highway.
A lot of IT/ITeS companies are setting up their offices in the nearby neighbourhood of the highway, like as Wipro, Infosys, Genpact etc.
The announcement of the Special Economic Zone (SEZ) projects by Infotech and Mahindra World City is another feather in the cap for the highway area.
Many new commercial projects are in the pipeline in the expressway.
Property values in Jaipur will escalate very soon. Prices of apartments in Jaipur will soon touch the peak. According to a report, the Jaipur-Ajmer highway express way is seeing growth in the demand for new residential projects by 25% in the past 6 months and prices have rose by 12-15% during the same period. A large number of real estate developers like as Vatika Group and others are offering premier flats, apartments and residential plots in Jaipur Ajmer Highway.