A comfortable space in a crowded place that you can call your own; is what Vatika Group strives to deliver. We take pride to be among the leaders in real estate business, offering affordable homes in Gurgaon, Jaipur and Ambala. The residential properties are laden with features and facilities that sets us apart and miles ahead of our competition. We at Vatika believe that a house becomes a home, only with the love and affection of the family residing in it.
Hence, we endeavor to create a space for you and your family, to fill with all the love and happiness in this world.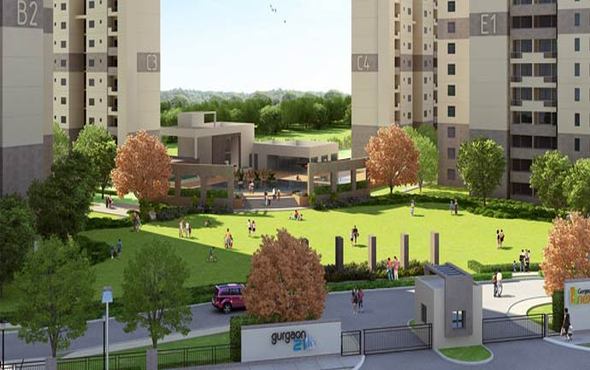 Each residential property that Vatika has to offer is distinctive and unique. The numerous townships, apartments, plots, built-up floors and villas in various cities in India bears the unique identity for trust and quality living, that is Vatika. Each property is located at convenient locations, which ensures connectivity with the rest of the world, while providing you a place where you can lead a comfortable and peaceful life with your family and friends. Vatika Group offers affordable homes in Gurgaon with all the basic amenities and facilities that your family deserves and desires.
Equipped with the latest technology, our apartment complexes in Gurgaon provides 24/7 power backup, ATM machines, wi-fi connectivity and much more. Our advanced security measures, like round the clock security, CCTV secured premises, fire safety equipments, shock absorbers etc. promises that your family feels safe and secure. Vatika offers a holistic way of living, with recreational facilities for all age groups, from sports arenas, landscaped gardens, community centers, educational institutes and much more. Apart from apartments in Gurgaon, Vatika provides you with the options of location and type of residential projects to choose from. We also offer residential real estate in Jaipur, and plots in Ambala for sale.
Vatika Group is synonymous with trust and development. We pay attention to each and every detail to make you life simpler and easier. With each and every aspect of design & development given utmost importance, we help to make your life more comfortable and peaceful. In an industry marred with claims of high costs and sheer profit-making, Vatika stands out as a real estate developer that puts people (clients and customers) first, and stresses on providing quality service, holistic living and an exclusive lifestyle.