No matter where you are or what you do, after a hard day's night nothing beats the bliss and comfort of home. Vatika Group strives to create a space in this world, a heavenly abode of splendour and serenity, a place you can call your home.
With over a decade long experience of successfully designing and executing housing projects, we have gained the trust of millions as a real estate developer in India. A name which has redefined comfort and lifestyle, at an affordable price. Our meticulously designed residential projects, which include townships, grand villas, luxurious apartments and built-up floors, are crafted with care to render the feelings of warmth and tranquillity. A space you and your family can cherish for years to come.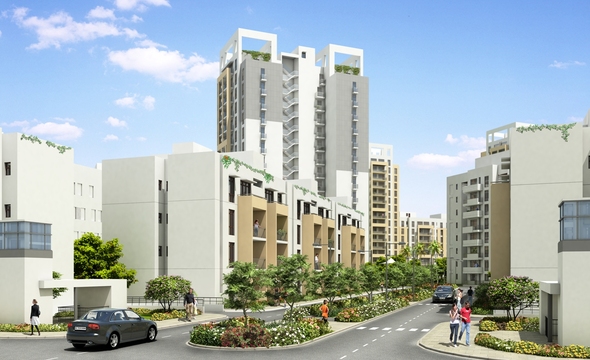 Vatika's residential projects are built keeping in mind all the comfort and ease, you and your family desires. Our residential premises are beautifully landscaped, with homes amidst gardens and trees, surrounded by the beauty of nature. The residential projects are planned so as to provide all your basic amenities at convenient distances. The interiors of every home is designed by skillful and experienced architects, with creativity that transcends traditional living experience.
We at Vatika Group believe that your home should reflect your lifestyle, and promote a healthy and social life. That is why we provide various recreational facilities like fitness centres, sports arenas, and amenities like, dedicated wi-fi hub, community centre and much more, which will surely keep you active, both physically and socially. We also ensure that your family feels safe and secure. Hence, we provide round-the-clock security by the watchful eyes of our guards manned at all entrances, and security cameras installed at strategic locations. Vatika Group prides itself in rendering a distinct and unique identity to all of its residential compounds, which complements our endeavors to provide quality living.
With several residential projects to offer, Vatika Group strives to fulfill your aspiration, and the yearning to own a space you can call "home". Our easy and hassle-free booking options with various modes of payment gives you the freedom and the convenience to book a home with us, at an affordable price.