For over 15 years, Vatika Group has designed and developed commercial spaces all over India that has refined the way businesses operate. Vatika Group, an ISO 9001:2008 certified company is a real estate developer which designs, develops, maintain and sell/lease commercial, retail and residential real estates in India. Our commercial  properties are located in some of the most prospering Indian cities, like Ambala, Jaipur and Delhi NCR which includes Gurgaon & Faridabad. These commercial spaces are created keeping in mind, the basic understanding that each business set-up has its own specific needs and requirements. In other words, we provide your business with the freedom to configure and customize the commercial space, as per your convenience.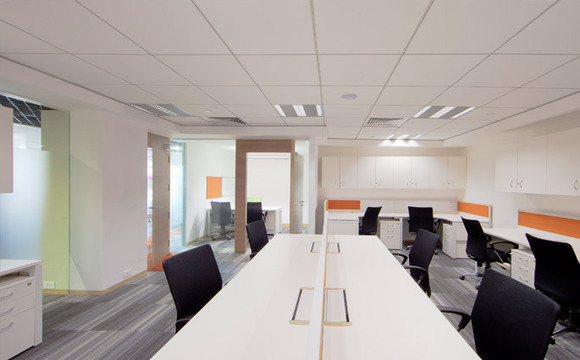 Vatika Group has the honour of collaborating with some of the best architects, whose innovative designs provides your business with optimum space and utility. Vatika's commercial spaces are conveniently located at major business centres and hubs across India. To make your business easily accessible, we have developed these projects at strategic locations to provide hassle-free commuting experience for your clients and customers. Some of services and amenities that Vatika Group has to offer are facilities management, 24/7 power backup and round the clock security, just to name a few.
Our avant-garde team of architects, interior designers and landscapers employ intelligent design theory which helps to maximize the usage of space, without compromising the ambience and environment. Our in-house team of professional staff for managing facilities is fully equipped to provide timely and unparalleled services for the upkeep of your office space, as well as the surrounding premises. We take into consideration every little aspect, no matter how trivial, to help run your business with ease while bringing in more business as well as customers.
With years of experience and expertise in providing buying and leasing solutions to businesses, Vatika Group over time has grown to garner a reputable name in the commercial real estate business.