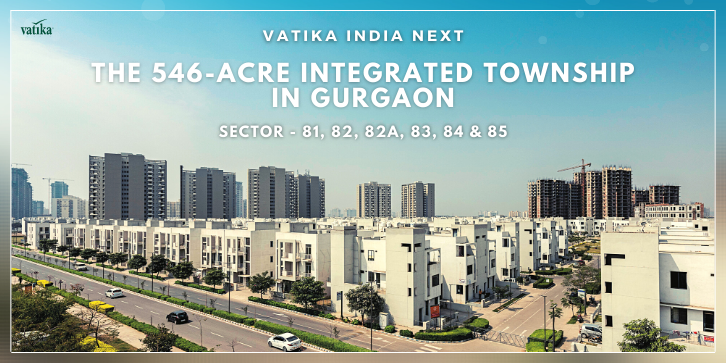 The format of the future, integrated townships are more than just a lifestyle trend. Integrated townships are often referred to as, "A City Within A City" and justifiably so, addressing all the basic needs like education, healthcare, shopping, and more.
The real estate industry is taking a new shape, challenging the status quo with innovation on each step that every consumer should be familiar with, to stay up to date with the market trends.
Vatika India Next is a prime case in point. Spanning hundreds of acres, it has a mix of plots, villas, independent floors, group housings, office/ retail spaces, cinemas, schools, healthcare, police stations, parks, clubs, community spaces, post office and all other facilities that are there in developed urban centers.
Here are 3 things you didn't know about integrated townships:
1. Investment Target
With the approach of a holistic living environment, integrated townships are given higher preferences by the government as well. Metropolitan cities are more likely to increase the construction of projects with such models, making them a target for getting a good ROI on any investment.
2. Sustainability
On top of cutting on the travel time, effort and money, integrated townships provide an added advantage of infrastructural development. In terms of waste management, rain water harvesting and secure environment etc. Integrated townships have an edge over typical urban centers because of the infrastructural and architectural capabilities.
3. Security
Safety is one of the major factors that affect the decision of buying a house, that's the reason behind integrated townships bringing peace of mind and being family favourite, offering 24/7 security coverage and security guards at every gate and each entry point of the township.
Every family and individual dreams of a complete living environment that encourages a healthy and balanced life, yet, the proper understanding of living in an integrated township is still just a concept to most.
Vatika is turning these concepts into reality by building townships like Vatika India Next, spread across 546 acres which is currently home to 2,00,000+ residents.
Your dream home is waiting for you, click this link to know more: https://bit.ly/3qEfhan