Vatika Infotech City is a lavish 600 acres township near Ajmer Expressway, in Jaipur. The sheer size & scale of land area and infrastructure of this township makes it the largest township in Jaipur, and one of the largest in India. The location of Infotech City in Jaipur gives it strategical edge, as educational institutes, railway station, airport and Jaipur city itself are at convenient distances.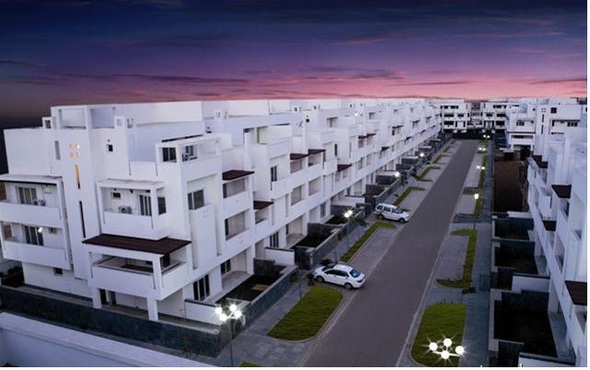 Distances from Important Locations –
Located right next to Ajmer Expressway
DPS Jaipur – 9 kms
Jaipur Railway Station – 18 kms
Jaipur Airport – 20 kms
MI Road (Commercial Hub of the City)-  22 kms
Vaishali (Residential Colony in Western Jaipur) – 14 kms
Apart from these enticing attributes that will compel you to own a space in Vatika Infotech City, we will help make your decision even simpler.
The township is as beautiful on the inside as it is on the outside. Vatika Infotech City is located in one of the most beautiful cities in India, the city of Jaipur. It is rich in both, history and culture. Jaipur is the 10th largest and one of the fastest developing 2nd-tier cities in India. And, with the recent development plans, like the BRTS & city bus services, and the introduction of the newly built Jaipur Metro Rail, it is going to be Pink-ier than ever.
About Jaipur City
Jaipur Known as the 'Pink City', was the first city in India to enjoy rigorous town planning, according to the principles laid down in "Shilpa Shastra," an ancient Indian treatise on architecture. It is one of the fastest growing Metropolitan cities in India. The city is poised for a spectacular development program, with an impetus provided by an overall growth, backed by :
Growth in tourism revenues
Friendly government policies
Jaipur being the capital of the state due to overall industrial development
Largest and most developed city in proximity to NCR
Growth and impending increase in demand of quality real estate
How Is Jaipur To Live In
One of the fastest growing Tier II city in North India, it has excellent air and train connectivity with Delhi (Capital of India) and other parts of India
It is one of the fastest emerging manufacturing & IT hubs of North India (part of IT golden triangle: Jaipur-NCR-Chandigarh)
Major tourist destination in North India and a hub of cottage and handicraft industries; handicraft, Gems & Jewellery, and Textile
Major beneficiary of 16 Billion urban development program
Well connected with major national highways; NH-08 (Delhi-Mumbai National Highway), NH-11 (Agra-Bikaner) and NH-12 (Jabalpur-Jaipur)
Jaipur has some of the India's best hotels, which complements the picturesque and architectural beauty of the Pink City
For booking & Latest Construction Updates
Our easy and hassle-free booking options with various modes of payment gives you the freedom and the convenience to book a home with us, at an affordable price.