Gurgaon is fast becoming one of the most lucrative property destinations. Superb infrastructure, modern amenities, with many big MNCs and industrial houses setting up their offices here, along with greenery, open spaces and tranquillity, there is a growing demand for residential properties in this city. The mindsets of people are changing and they are willing to invest in bigger and better houses, so that at the end of the day, after a hard day's work, they can enjoy a luxurious lifestyle. That is why the concept of villa living has become very popular and there is an increasing demand for luxury villas in Gurgaon. Villas in Gurgaon are of two types: luxury villas and independent villas.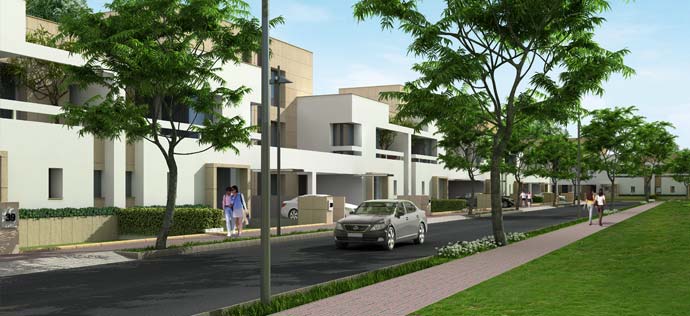 Real estate developers are coming up with various projects and it is seen that today a large section of people are demanding luxury and ultra-luxury housing projects. They are earning and they are willing to spend. These are designer style apartments with all basic amenities and modern facilities like swimming pool, gym, club etc. A market study has revealed that there has been a rise of 25% in the demand for branded luxury residences in the past one year. Vatika Group, a reputed real estate developer in Gurgaon has recently launched a prime villa project in the heart of Gurgaon.
We also see a growing demand for Independent villas in Gurgaon. These have become the finest destinations for people who want to explore the serenity of nature along with all other facilities. These independent villas in Gurgaon are being developed in areas which are away from the polluted and noisy environments, where the end user can enjoy green landscapes, an aesthetic ambiance and a pleasant living. The city is no doubt one of the fastest growing real estate hubs, and more so in independent and luxury villas in recent years. With rising ambitions, reviving economy, and desire for superb living and high class lifestyle, possessing a luxury and independent villa in Gurgaon is indeed a dream come true.