Along with the rising demand for properties in Gurgaon and Noida in the NCR, another region that is making its prominence in the real estate market is Faridabad. A leading industrial centre situated in the North Indian state of Haryana, Faridabad is also progressing at a rapid pace as a commercial and residential hub in the NCR. Strange but true, with improving infrastructure, this old industrial city has progressed from a factory and industrial region to a commercial hub. Infact, in a recent study on real estate, this city of our country was referred as the "city of the decade 2011-21".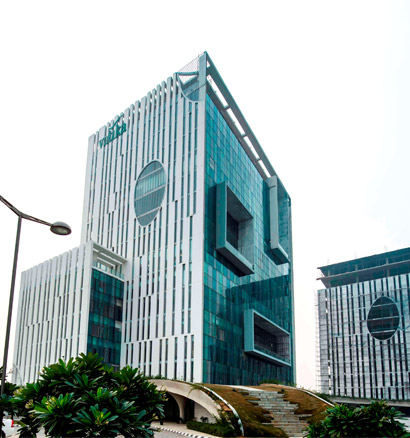 The reason for this development is the establishment of a large number of IT Parks, businesses and offices are coming up in the city. There has been a constant revamping of the commercial scenario in this region. Major real estate developers are offering new residential and commercial projects in Faridabad. Study reports have shown an average escalation of 8-10% in the past one year. In another report, it was mentioned that the demand for commercial space has increased by 40% in 2013 year compared to its previous year. This is indeed a significant growth.
Most popular commercial projects are on the Faridabad-Mathura Road. Prominent names like as Vatika Group and others have come up with exclusive office spaces in Faridabad. With the increased demand, there is also an availability of commercial office spaces for rent in Faridabad. In fact, the development of commercial projects in Faridabad has opened up more opportunities for business as well as for long term investments. Many IT/ITeS companies are in the process of setting up their base here in Faridabad while some have already done so. Faridabad, at present, offers affordable capital and better operational values, as compared to Gurgaon or Noida.
There are many residential projects, some already developed and some in the pipeline, which has definitely changed the look of Faridabad in a short period of time. The upcoming residential projects are being constructed considering all the modern amenities of life, with well equipped health club, spa, swimming pool, well planned recreation areas, parks etc. Faridabad is indeed a best bet now if you are considering a safe, peaceful and cost-effective living in the NCR.