Just like a tree needs a good foundation to grow and expand, infrastructure, whether it's a stand-alone building or a whole township, also needs a good and firm foundation, so it can stand tall for years to come. As a tree needs space to grow; to sustain itself and the life around it, an infrastructure too needs space, so that it can support itself as well the life of the people residing in it and should offer even more.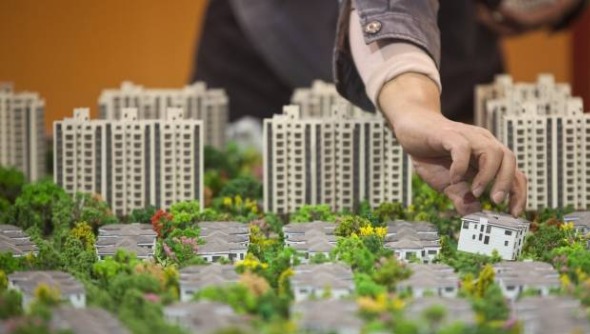 The residential real estate properties by Vatika are planned systematically, so that they can help sustain not just the life of the people residing in it, but also complement the ecosystem around it. A location close to the city's heart is chosen for building residential projects, which may span over several acres of land. A real estate is developed so that it can sustain and support the lives of families living in the community. Every possible detail is taken into account and efforts are made so that residential properties are available at reasonable rates.
Choosing a Site
Every residential complex is developed to specifically meet requirements of our customers, and for this reason, a comprehensive research of the customer's needs & requirements is conducted. Hence, a survey of the area is conducted before hand, to find out if developing an area fulfills the inherent needs of customers. When an area is found suitable, it is chosen as the site for construction. Due attention is given to ensure that the site is far from the noise and pollution of the city, but at the same time offers good connectivity as well as easy commute for its residents.
Landscaping and Ambience
When a suitable location is chosen, landscaping of the premises is the first thing that is taken care of, so that it renders a soothing ambience. A suitable location for developing residential real estate is where the residents can enjoy calm environment and experience serenity. Residential projects by Vatika Group are developed in the cradle of nature, with private walkways and landscaped gardens and sidewalks, designed for residents who enjoy daily walks and exercises in unpolluted air. The area is well kept with beautiful green lawns and trees, which give the residents the feeling of being close to nature.
Developing the Infrastructure / Building Exteriors
The buildings within the complexes come with specifications such as para-seismic design, stone cladding, double external walls, good sewage treatment plant, underground parking, community hall, exterior play court, central heating system, air conditioning, water-proofing and entrance gates with security checks.
Right from the basement to upper floors, the complexes reflect a perfect balance of comfort and sound living. The structures are well constructed and are a signature of comfort. The residential complexes are well connected with metro rails, bus terminals and internal & external road networks, which offers easy connectivity. We also emphasized on public transport and pedestrian-friendly roads, which complements with our eco-friendly and self-sustainable approach towards development.
Interior Design
Vatika Group takes care that fitting and fixtures it offers to its residents are in vogue with modern lifestyle offering good ventilation, spacious interiors and well-lit windows. Interiors are designed so as to provide maximum comfort, and render a serene ambience. Vatika offers all the modern comfort that you can desire and cherish. Modern bathroom and modular kitchen make use of optimum space, which adds to the design and functionality. The interiors are colored with plastic paints that complement with the shades of the floor tiles. So, the look of the interior is enticing and unique.
What we offer
Vatika Group has explored and experimented with various aspects of real estate development to provide the best of things that ensures a holistic lifestyle. And, with the cognizance that we have gained over 2 decades of serving India, we have garnered some of the best technologies, talents and resources to better serve you and your family.