For years, Vatika Group has delivered real estate projects that have set new standards of contemporary living and lifestyle. We believe in enhancing the living experience when you enter the world of Vatika. Urban lifestyle demands that we take care of all the things, which one desires could be found within the premises.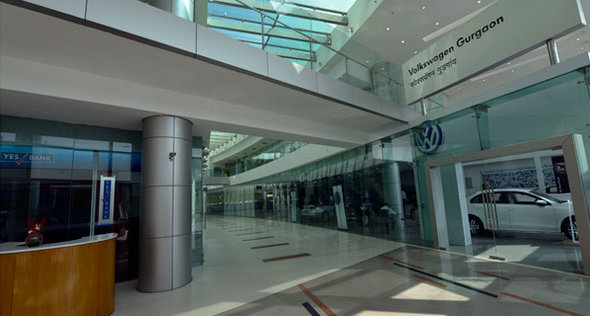 Whether one is residing in Vatika's housing complex or elsewhere, our retail outlets are within the reach of every person who likes to shop, watch a premiere show on a Friday, or just want to have a good time with friends. We have developed several Vatika's real estate portfolio including, residential complexes, retail outlets (Plazas, Malls), commercial spaces and hospitality. Most of our residential projects are designed to provide all your needs, from shopping, entertainment, to recreation within convenient distances from your home. Vatika Group has several retail outlets in Gurgaon, which showcases all the brands, big and small, under one roof.
The Location
Our malls and plazas are located in some of the most commercially active places in towns. As these retail properties have provisions for restaurants, retail shops, kid's entertainment, cinema halls etc. it gives an opportunity to capitalize on a huge number of potential customers. The malls and other retail outlets located within Vatika Group housing development proffers the monopoly in the hands of businesses, which decide to setup their shops in the premises. The outlets are located such that they offer enormous potential for businesses to grow. Which in turn, adds to making every residential space self-sufficient and a comfortable place to live in.
Retail Outlets at Your Doorstep
Vatika Group offers its residents the comfort and ease of shopping for your favorite brands within the residential premises. These retail outlets gives the residents with the opportunity to indulge in leisure and luxury offered by some of the most premium brands and restaurants. Eventually, the businesses within the complexes can also flourish and grow to earn profits.
Quality Time with Family
You can plan the whole day of shopping with your family, followed by an exciting day in the beautifully landscaped gardens, so, the residents can definitely feel the blissfulness of being in the lap of nature. The evenings turns vivid and vibrant with the glitz and glamour of modern living, and you can choose from some of the most sumptuous meal to have towards the end. Shopping experience at Vatika can turn out to be something that you cherish for a long time with your family, as some of the most exclusive branded products and restaurants are located within the residential complexes.
The Luxury Quotient
The luxury quotient of the properties spawns in varied facets. Vatika Group offers some of the most beautifully decorated villas, luxuriously built up floors, plots and splendid apartments. Located within the townships, these impressive shopping malls help puts an end to the hassle of travelling for your shopping needs. This spells convenience that is appealing to all who get to live in one of Vatika Groups' residential real estates.