In real estate, developers need to take care of every aspect, from location, design, facilities etc. that offers a good investment opportunity to a potential customer. Development of living spaces is based on thorough market research, surveys for land, customer requirements etc. which helps a real estate developer to better plan, design and execute commercial, residential or retail spaces. While planning to invest in a development project, the real estate investor should be able to judge as to what things are absolutely necessary for a comfortable living.
"We shape our buildings; thereafter they shape us." ― W. Churchill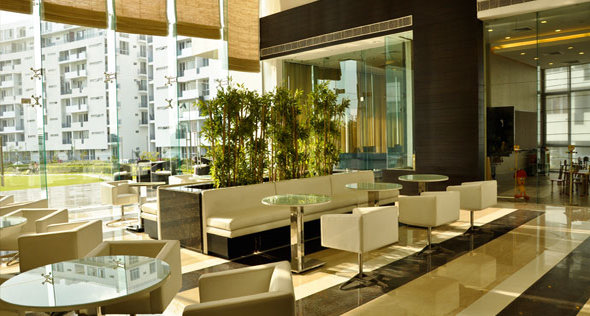 Coming to comfortable living, the term has many connotations and its meaning varies with the person. The most common refers to a good environment, a peaceful place, modern facilities to name a few. A developer who understand these aspects and incorporates them in the design, planning & architecture adds the most value to the real estate property. Convenience should be rated high along with providing facilities to make a complex appealing to all.
Design for Comfort
"A real building is one on which the eye can light and stay lit." ― Ezra Pound
Vatika Group believes in creating values that can be cherished for years to come. Buildings are practically designed so that optimum space can be utilized while rendering maximum comfort and soothing aesthetics. While conceptualizing the plan for a building, many architectural dynamics come into play. From designing a single support beam, the dwelling unit to the whole floor, everything is designed so as to bring out the uniqueness that we offer in our every real estate projects. It is only after keeping such aspects into consideration that other floors are planned out.
Holistic Living
"The poetry of the earth is never dead." ― John Keats
Again, there are other several aspects which complements the design and the theme on which the whole residential premises is developed. The ambience of the premises that is necessary to create a green living environment, is given due importance as it accentuates a holistic approach towards life, which is a priority for us. Vatika Group takes care of even the minor details, such as green lawns with mosaic pathways, trees planted along sidewalks and around the complex that adds value to healthy lifestyle.
The Vatika Family
"The golden way is to be friends with the world and to regard the whole human family as one." ― Mahatma Gandhi
The most important aspect of community living experience is the people, the dwellers, who makes up the community. should be good as it is said that only the residents can make a good community. So, for a comfortable living, residents have a very important role to play. Real estate owners like Vatika group should make sure that the property they are selling out goes to sound individuals with a good family background. So, when such people live together then obviously the environment is going to become very congenial for living comfortably.