The availability of affordable properties and trouble-free connectivity in Faridabad are reasons that have risen the present scenario of the real estate sector of the city. The neighbouring cities, Delhi and Gurgaon have played an important role in enhancing the estimation of properties here and also various corporate firms are willing to build up their branches on the land of the city. Today, various famous builders have brought amazingly huge and advanced projects in the city, for both residential and commercial build up. Also, it is expected that the real estate property value in Faridabad will boom with the availability of several employment options, so if you are looking for an investment opportunity, it is a great choice to invest in commercial projects in Faridabad.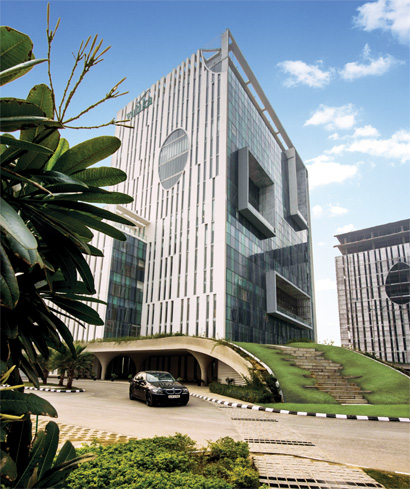 You can easily find good and prospering commercial projects in Faridabad. From manufacturing industries to sectors like BPOs and IT companies, all have built a strong influence here. Here are some of the reasons for the rising property market in Faridabad.
Proximity to national capital: Delhi has become quite congested in terms of real estate development and NCR locations like Noida, Gurgaon, Ghaziabad and Faridabad, have become the next choice for the real estate builders.
Infrastructural growth: Today, many property developers are opting to invest in Faridabad properties. They offer well-equipped infrastructure along with world-class amenities for both residential and commercial projects. You can easily find technologically advanced shopping complex and office spaces in Faridabad.
Educational scenario: Leading institutes like DAVIM and NIFM have made their presence in the city, which shows a clear sign of increasing demand of property here now, and in future as well.
Industrialization: After Gurgaon, now Faridabad is a booming industrial hub as various big, medium and small-scale industries are investing here. Presence of reputed MNCs like Goodyear and Whirlpool attract a lot of people for employment, which is creating a huge demand for residential property. Also, there is an availability of various retail spaces in Faridabad which makes it a convenient option for the people living in the city willing to start their own shops and small businesses.
Smooth connectivity: The city has a smooth connectivity with the nearby areas that makes it a perfect location even for people coming from different cities. From railways to metros and highways, everything is in proximity – this connects Faridabad to other cities perfectly.
Consequently, the real estate sector in Faridabad definitely has a promising and developing future for people looking for investment options.