Real estate, though provides a very lucrative investment opportunity, but at the same time, because of its sheer scale and complexity, is a very big personal and financial commitment that most people make in their lifetime. While a financial investment in real estate not only involves considering the factors of the property's price or the interest rate on the home loan, but also the subjective thinking of the individual.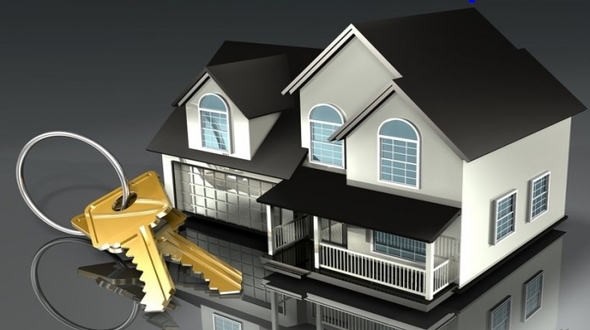 In recent years, real estate market has seen a lot of ups and downs due to internal as well as external factors of the Indian economy. Also, there have been many incidences in the past where real estate buyers were cheated and embezzled by the builders or the developers. The most recent which made the headline is the ongoing Campa Cola Compound stand-off in Mumbai, and there were many more which did not made it to the news. These practices on the part of builders and developers has clearly unnerved many prospect home buyers.
But, a few prudent and precautionary steps taken by a buyer can bring back the confidence and the excitement in the whole experience of owning a home.
Another important question in the minds of many is whether to actually buy a real estate property or to rent it. Well there is no straight-forward answer to this question, as there are a lot of subjective factors that comes into play, but we will try to answer it in the best possible way.
Following are a few tips and pointers that can help you make a responsible and informed decision about buying or renting a real estate property in some of the major cities in India.
What to do?
First, we will try to understand the "what" part of the question, where we will discuss what to do, whether to invest or rent out the property, and also whether it is advisable to even invest or not.
Buy or Rent?
The very first question that needs to be answered is whether it is viable to invest in a property or to rent one out. Well, becoming a proud house owner means having fulfilled one of life's most important financial goals, and that one no longer has to deal with pushy landlords, poor maintenance of the premises and annual rental hikes which always makes you think twice.
But owning a house also limits you and brings its fair share of worries. Firstly, in todays world moving from one job to another and one city to another is a part of life, and with a permanent home one gets tied to a location and moving becomes difficult. There is also that monthly EMI that hounds you for years. While paying rent may look like throwing away hard earned money down the hole, but it does offer you the freedom from some of these worries. (https://www.newslive.com)
Also, there is the question of location and prices that you will have to consider before making an investment. Real estate prices in major cities across India varies drastically. Real estate in some cities like Delhi and Mumbai are mostly out of reach of an average buyers. And, renting would be a viable option in these cities. While there are many other metro cities, like Hyderabad, Kolkata and Ahmedabad where rents are higher than the EMI one has to pay on a home loan.
Should You Invest?
There are several factors that comes into play if you are looking for a property purely as an investment. The current real estate market, market dynamics, return on investment and subjective factors are some of the variables that you will have to weigh before proceeding further. While rental income might sound alluring, and is true in most cases, but the dynamics changes if you have availed of a home loan to invest in a property.
Also, there are some home-owners who after living in their home for several years often discover that they need more space or just want to move to another/new house. While making an investment, there can be two options when moving forward. First, renovation or remodelling your current house can help you expand the house. Secondly, moving to a new house in the suburbs, leaving a perfect centrally located house in the city. Both these options has their pros and cons, and making the decision is a critical one specially when a misstep could cost you a significant amount of money and a lot of your precious time.
Next we will discuss the 'When', 'Where' and 'How' parts of the big question. We will continue it in the next blog where we will explore this question in-depth and help you make an informed decision while making an investment in real estate in India.
For information regarding real estate properties in Delhi NCR, Jaipur, Ambala in India, please visit our website @ www.vatikagroup.com