Jaipur, also known as the Pink City, is one of the most famous tourist destinations of India. The city is popular for its old forts and gems/jewelry business, and is also one of the fastest growing business centres in North India. It is one of the most well planned cities in India and is located in close proximity to Delhi, as it is well connected by the Delhi-Jaipur highway. It has good connectivity with all major cities, through road, railways and airline.
A major trend in Jaipur's real estate market is that people are shifting their preference from houses to residential apartments, primarily for security reasons. In recent times, the demand for residential apartments in Jaipur has grown manifolds. As the number of IT firms and business houses in the city are increasing, the city's residential as well as commercial real estate market is flourishing like never before. With the number of new residential projects in Jaipur increasing constantly, the city is becoming a top notch real estate destination of the country.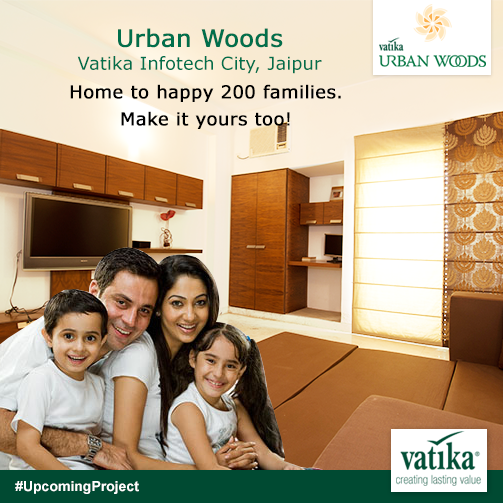 There are various reasons because of which Jaipur properties have witnessed a boom in the real estate market:
Primarily, it is a planned city and its real estate foundation has been laid after diligent research and careful planning.
It has a close connection with the national capital, Delhi, resulting in its preference in the real estate market.
Jaipur, as a tourist destination is popular for its heritage and culture, which attracts a number of people to invest in the properties available in the city.
The low prices of properties, as compared to other cities, is another significant factor capturing end users attention.
The global standards of living and housing facilities is drawing investments from all over the world.
The demand for modern commercial spaces has increased due to the IT and BPO sector boom in Jaipur.
These reasons induce property developers as well as property buyers into investing in Jaipur's residential market.
Delhi has become congested due to complete commercialization, as it has choked its property market. The property prices in Delhi are touching an all time high and this has proved to be beneficial for the cities around Delhi. The development of districts such as Gurgaon, Noida and later Greater Noida and Faridabad has now extended to Jaipur. Jaipur ranks high in the tourism and hospitality sector and is now leading in the real estate industry.